Join in the Opportunity
with High-performance
Automatic System
To create the brand value with efficient automated test system is the fundamental concept of JOHAS Technology LTD. We have a professional team to provide customized services including development, production and marketing of the automated test system.
The self-developed on-line intelligent detection system can effectively monitor the liquid concentration, plating thickness and processing status of metal plating and improve the yield rate. Equipped with a hand-held metal composition detection equipment, it can control the quality of incoming materials and finished products and reduce risks related.

JOHAS Technology focuses on the open platform and collects valuable information to set up a database to improve Industry 4.0 based on the development of on-line detection system!
We work together with our customers to achieve efficient quality inspection, improvement of production yield and cost optimization and enhance the globalized management and market competitiveness of enterprises.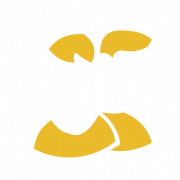 Integration of Customized System
JOHAS provides complete solutions according to customer testing requirements. Moreover the test system is opened to all kinds of ERP, LIMS and other management software for integration. And we can provide a customized test interface so as to connect production with quality control to achieve the integration goal of Industry 4.0.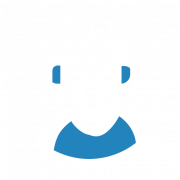 High Quality After-sales Service
Good products must be maintained by a good service team. In addition to a professional R&D team, JOHAS also has a complete service platform, which can effectively respond in the first time. High quality services have always been the most perfect guarantee for our customers or distributors.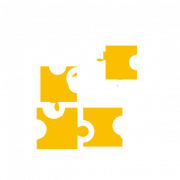 Collection, Establishment & Analysis
Massive data analysis has always been the most precious asset and the fundamental competitiveness foundation for our enterprise. The on-site real-time monitoring and testing can effectively improve the yield rate through quality control, and more importantly, complete the collection of global data, which can be used in valuable analysis for an enterprise.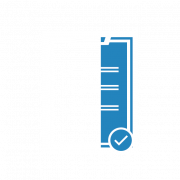 Agent of Excellent Brands for Integrated Performance
JOHAS also acts as the agent of top test devices of the world according to customer requirements besides providing development and integration of automated test systems in order to reduce production cycle and increase integrated performance.
Closed the case in the Research and Development Promotion Plan for Local Industry Innovation of the Municipal Government of New Taipei
Completed the development of the second generation of On-line XRF Multi-channel (4 channels) Liquid Detection System
DMS-1 was invited to participate in the 20th SBIR held by the Ministry of Economic Affairs
Applied for and was approved to participate in the local industrial innovation, research and development promotion program of the municipal government of New Taipei - Development Plan of Improvement of On-line Dynamic Monitoring And Diagnosis Technology for Tools And Cutting Tools
Completed hardware configuration and design of on-line XRF multi-channel (4 channels) liquid circulation system
Applied for and was approved to join in SBIR that is a technology R&D project proposed by the Ministry of Economic Affairs
Established the Development Plan of Intelligent ED-XRF On-line Real-time Non-destructive Element Detection And Monitoring System
Closed a case of SBIR - a technology R&D project proposed by the Ministry of Economic Affairs
Established the Development Plan of Intelligent ED-XRF On-line Real-time Non-destructive Element Detection And Monitoring System
Completed the first generation of On-line XRF Unichannel Liquid Detection System
Completed the first generation of DMS Vibration Detection System
Completed hardware configuration and design for unichannel liquid circulation of On-line XRF Liquid Detection System
Completed the development of detection probe of the second generation of XRF
Completed energy spectrum analyses of XRF and design of the algorithm for calibration curve
Completed the development of a prototype system for vibration detection
Developed XRF algorithm through cooperation with professors of the National Taipei University of Technology
Completed the development of the detection probe of the first generation of XRF
Designed and configurated the hardware of Online XRF Liquid Detection System
Participated in the technical research and evaluation on wearing and vibration detection and analysis system for the cutting tool of Jabil Green Point CNC in Taichung
Became a part of the Incubation Center of the Industrial Technology Research Institute of Taiwan
Designed and configured XRF hardware
Founded the R&D Department
Carried out initial research on XRF
Participated in the technical research and evaluation on vibration detection of the Fan Monitoring Data Analysis System made by TECO Electric and Machinery